"LSMUSiS" - Study information system

---
LUHS study information system, request submission, personal information, grades and other information about studies.
Login using this link : lsmusis.lsmuni.lt
USERNAME AND TEMPORARY PASSWORD GENERATION
How to add your photo:
1. In menu bar click on your name
2. Click "Find photos"
3. Find in on your device
4. Click "Open"
5. And "Save"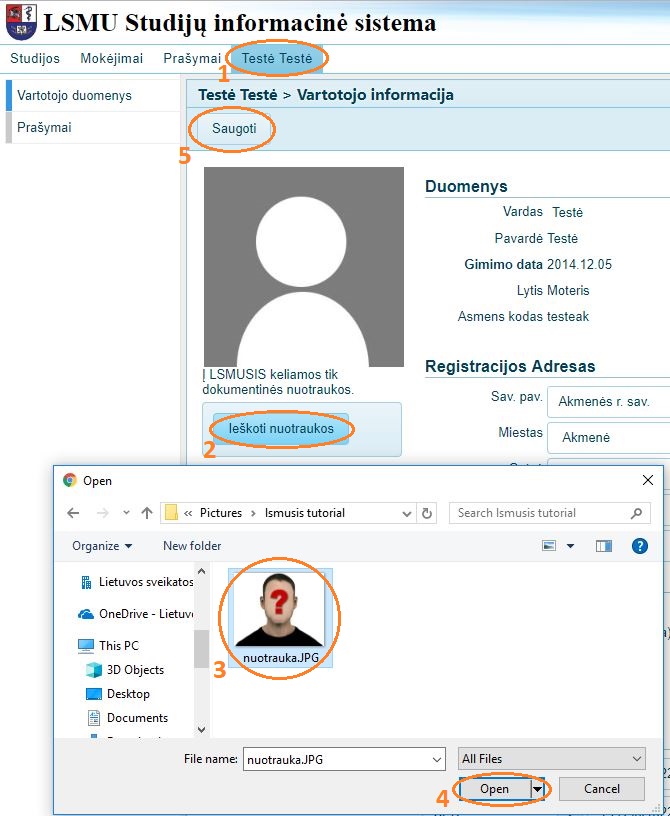 Contacts:
Mail: lsmusis@lsmuni.lt / Phone: +370 37 794775 / Local: 1003 / Mobile: +37065662786